Lyncelia 10 Years, article #12: "Self-Mystery Girl"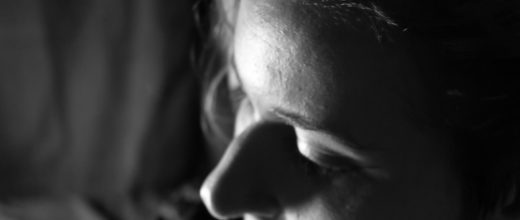 For this last post, I had to end on our latest releases. First of all, I want to thank you for your support et to read this series of article every months to celebrate our 10th anniversary.
Today I will talk about "Self-Mystery Girl" and "The Beauty of Doubt".
I start with "Self-Mystery Girl", it's a song I started to write in november 2013 (I was working on completing "Unbound Pleasure"). I found the principal lead on bass. I transposed it quickly for guitars cause it's a melodic lead that must be on the foreground.
The song comes easily and was the first post Forsaken Innocence song written and completed in 2014. I still feel a little strange when I see that there is 3 or 4 years between the writing and the releasing.
For this song I wanted to came back on my coldwave roots, that's why I choose a clean fender sound with Flanger effects (for more detail on sound of this song, I wrote an article here).
For the video, I had in mind a black/White video, exactly the contrast of the previous videos in colors. As this song has a new wave feel, we wore tie and black shirt to outlined this detail. Of course Isabelle our model add the feminine side, sexy and sensual that fits this song and what about are the lyrics of the new songs. After forsaking Innocence and hope, Lyncelia assume her sensuality and seduction.
About "The Beauty of Doubt", the idea was to release a completely different song from "Self-Mystery Girl".
More melancholic and darker, "The Beauty of Doubt" develop an almost Doom feeling influenced by bands like My Dying Bride and Theatre of Tragedy.
I wrote this song in May 2016, on a day I felt very lonely and missing my beloved. One of my fears is to be abandoned again, I developed this idea of missing and of doubt.
For the sound, I used my Gibson SG with overdrive pedal to have a heavier sound on this downtempo. Female voices were added at the last moment, right after the recording session.
I wanted something very strong for the end of the song. We worked on these voices with 2 sessions, the first one to try some ideas and the second to record the final voices tracks. Amélie have the talent to make her voice fitting our music at the perfect pitch with her lyrical voice adding the tragic feel I wanted to have.
The photoshoot for the lyrics video was done in summer 2018, I wanted a very sensual image but still melancholic to translate the doubt and despair of the lyrics. Isabelle managed to translate it perfectly as close as the lyrics.