In this year 2020, Lyncelia gets a new skin,
first of all, Yann decided to leave the band few weeks ago. He wants to play some different music and to evolve in different style far from Lyncelia (Metal genre and experimental). We wish him gook luck in his new projects and we thank him for his hard work for Gothic Music during these 2 years with us.
A news never comes alone, one member leaves but two are coming.
Welcome to Jean-Claude on Bass, bringing us dynamism and organic strength on bass parts with all his Coldwave, Post-Punk and Gothic-Rock influences. His regularity in pick attacks is what we are missing for a while. Jean-Claude plays with us since March (just before the lockdown) and he proposed his service on bass at every concert end for many months.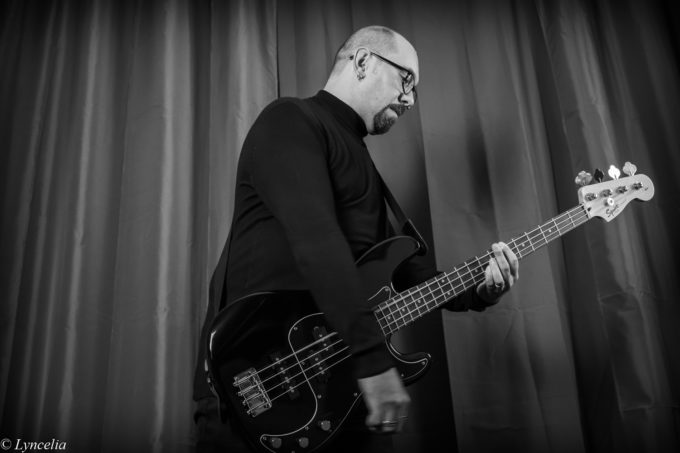 Then, we oficially entered Isabelle who will sing all the female voices we used to sample and will add the feminine sensual and dramatic touch we sought for many years and missed on stage. You already heard her voice on the song and the video "Beloved" and many fans encouraged us to invite her on stage with us. Of course, she will not sing one and only song, we'll arrange some old and new songs to give her a real place in the band.