The sound of Self-Mystery Girl
Some people ask me how I made the guitar sound of the new song "Self-Mystery Girl", so I write this article to explain my goal and how I reached it.
First of all the guitar I used for this song is a Fender Stratocaster american model. It features three single coil pickups and I used the position bridge/middle in clean sound.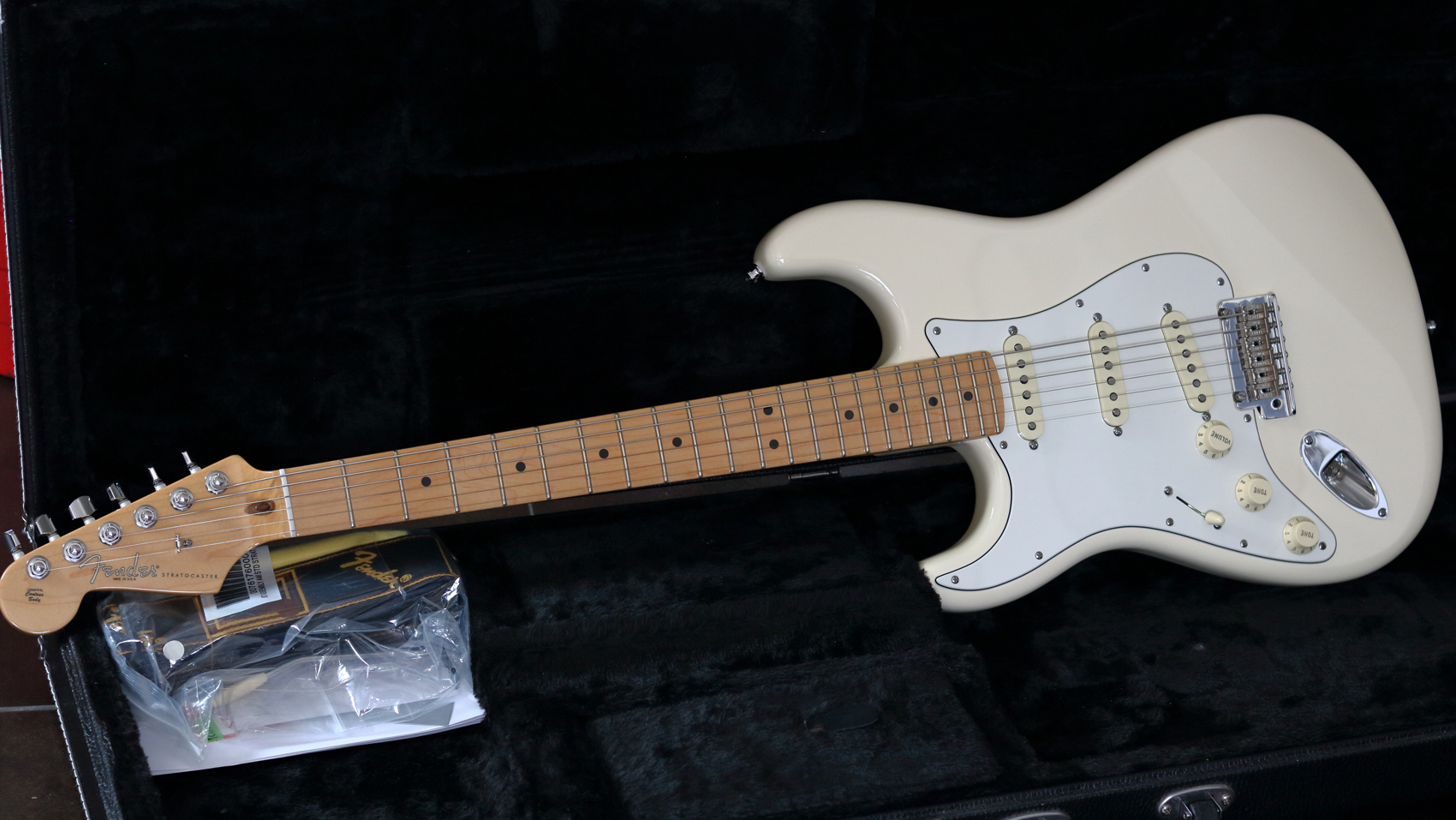 After the guitar, I wanted an analog feel so during last years I took analog pedal and I can say that the sound is largely superior to digital ones. This is not a legend that analog pedals are more musical with their unperfection than Digital ones with their perfect restitution of sound.
For "Self-Mystery Girl" I used three stomp pedals: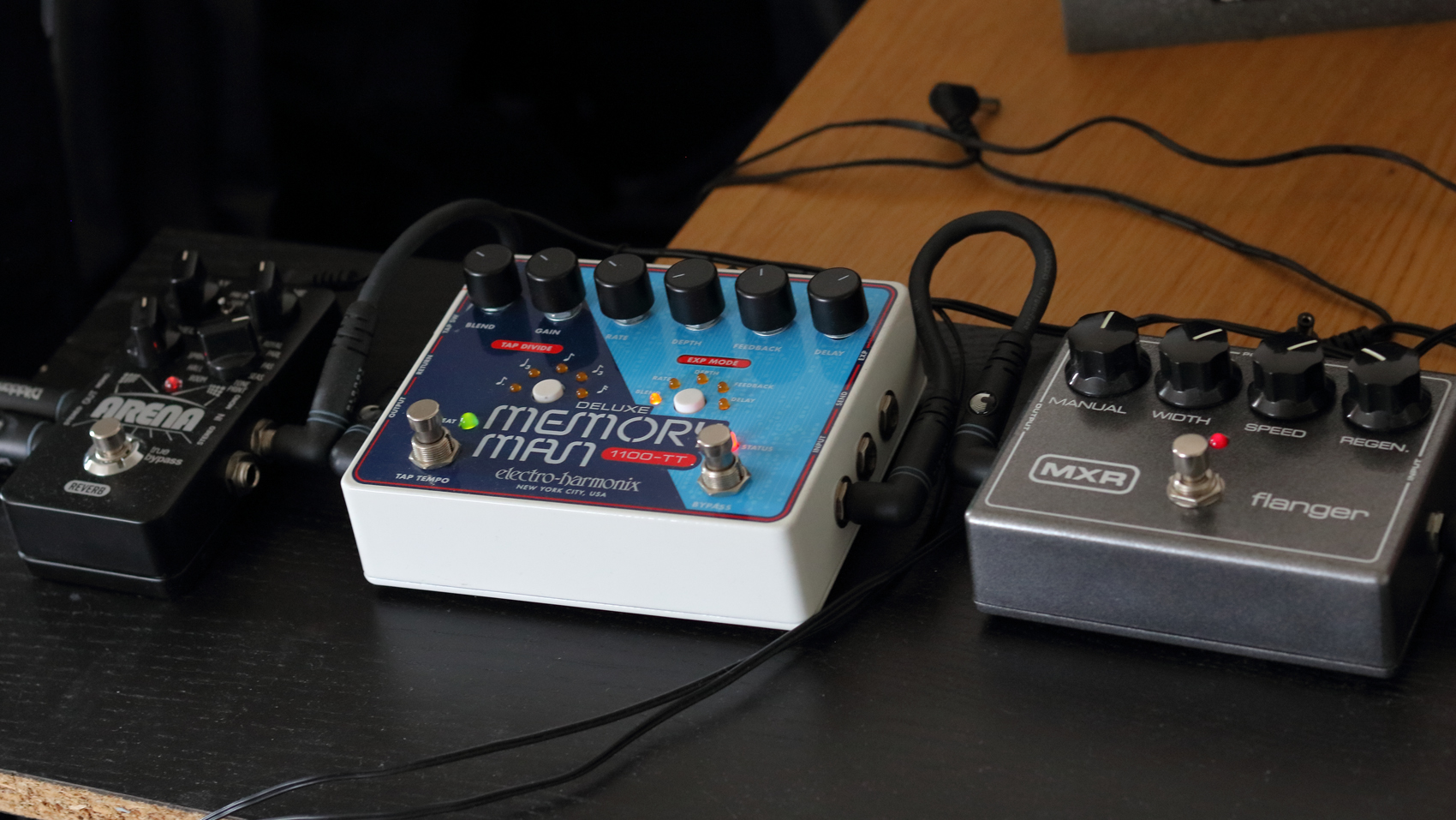 The MXR Flanger has a really interesting sound, from very subtle to outrageous Jet plane effect. The sound is less brilliant than an Electric Mistress and it fits perfectly this the very clean and brilliant sound of the Fender. While Flanger is a modulation effects, it could be too much but the MXR always fits in the mix without being too presents.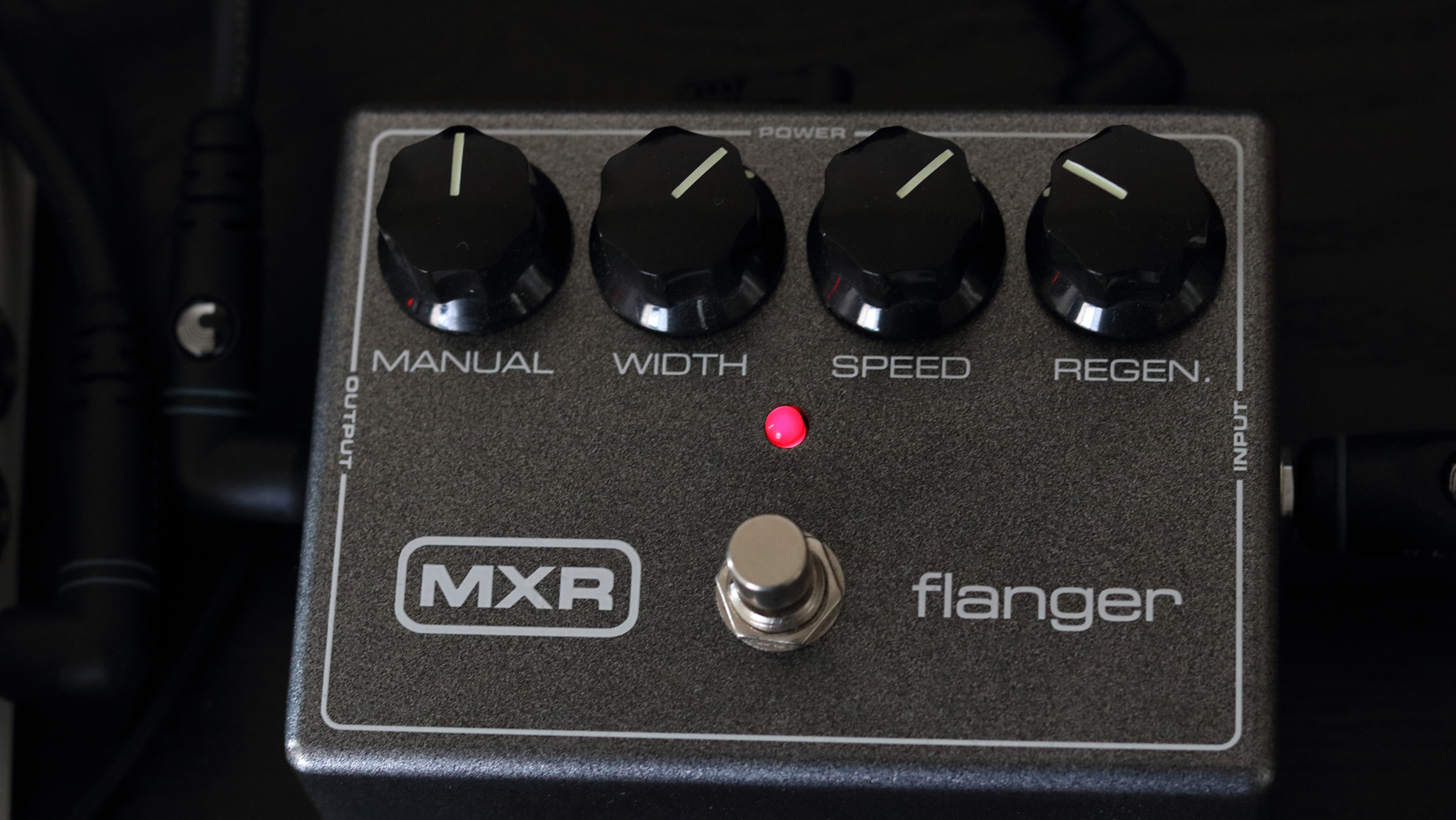 The Delay pedals is an Electro Harmonix Deluxe Memory Man. It's an analog delay but with tap tempo sync on 1/4. The sound is very dreamy and aerial and always musical. It gives the perfect level of space without being too invading due to its analog path. The sound is largely warmer than Digital Delay that tends to be too clean for me now (I used it for many years and since I played the Memory Man, Digital Delay seems to be a little less personal for me).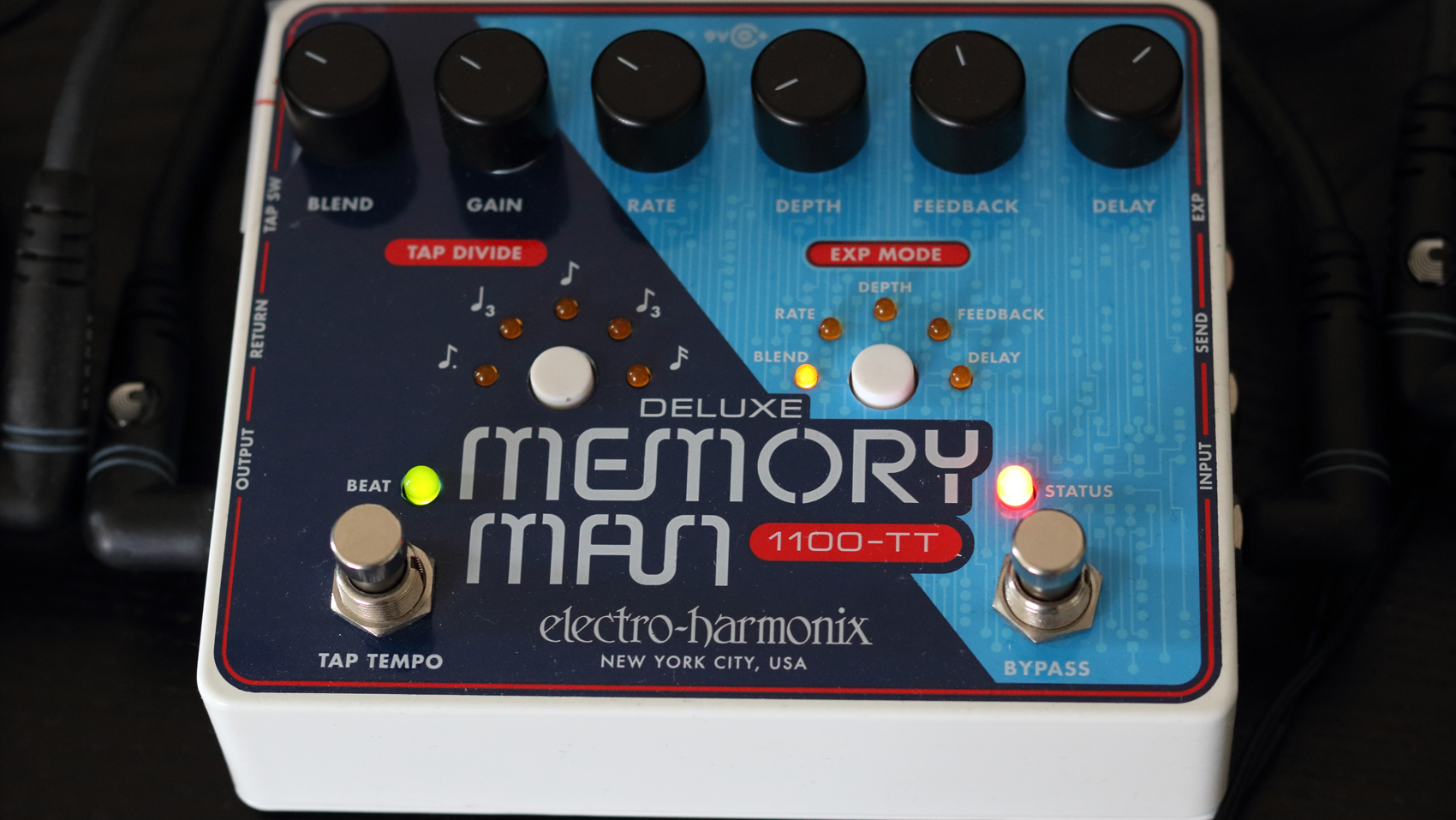 And last, I used the TC Electronic Arena Reverb. It's a Digital Delay (the only one on my pedal board) but the sound is very warm, pristine and pure. It gives the extra space I wanted without being too much. Reverb tends to drown easily your sound in the mix but not the Arena, all fits perfect in the mix.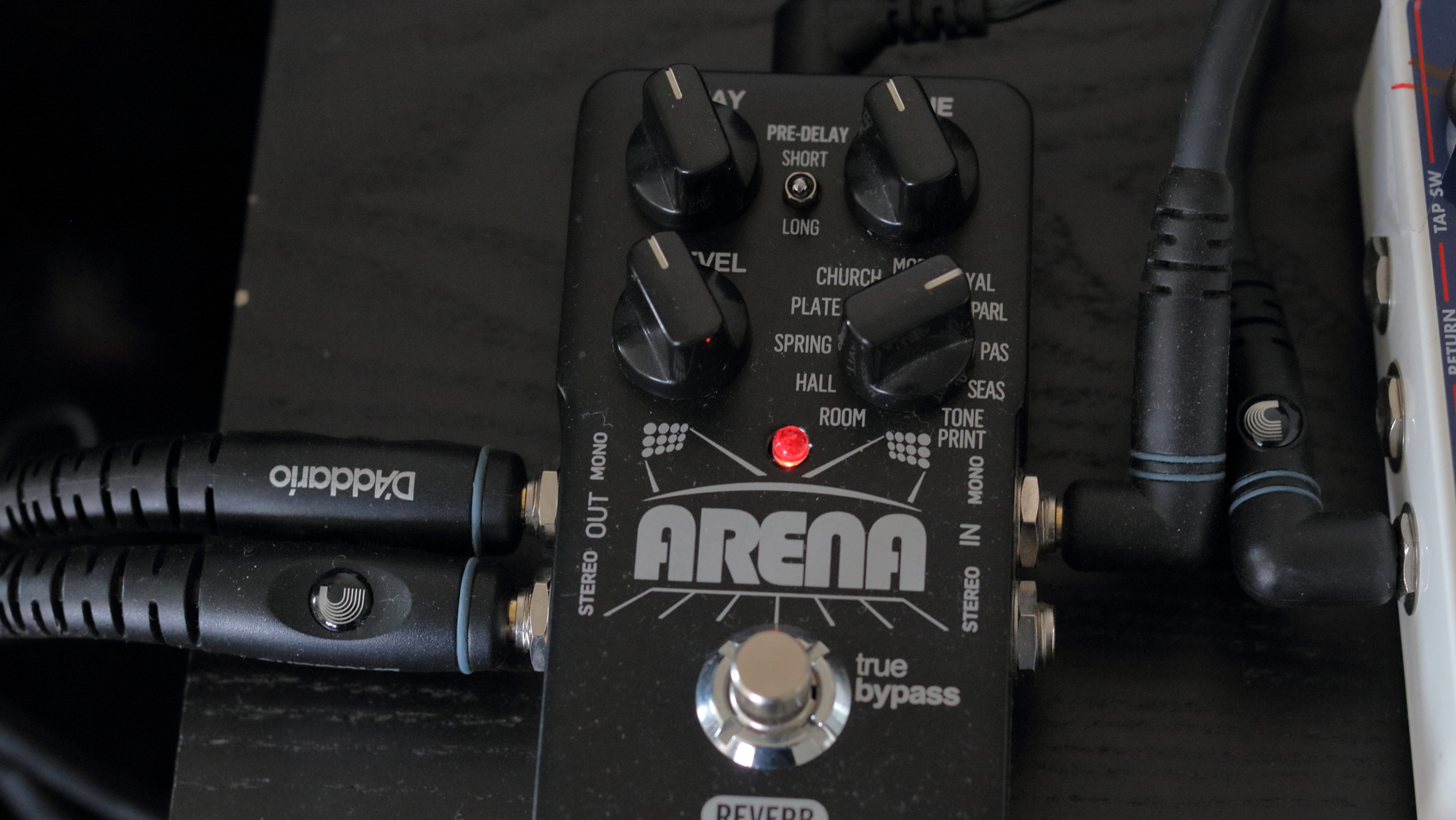 I didn't talked about the amp. I used Native Instruments Guitar Rig 5 Pro amp simulator. For this song I used a Marshall Plexi simulation. It's been a while I used this software and I love it cause it's simple but very versatile. I used amp simulation cause I can get the sound I want anywhere, any time. No need to do real mic positions in front of a real amp, all is set in the software.