Studio Report: Female voices – March 2018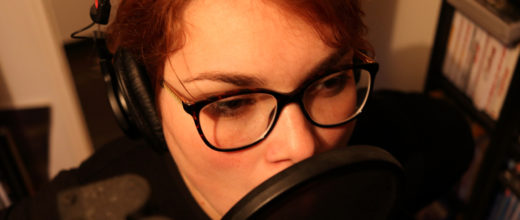 22, 29th March 2018 :
Here is the last post of this studio report, we have already record all tracks and we're now on the arrangements with the additional female voice.
Isabelle started with some arrangements for "Beloved". It was very hard for her cause she's not used of studio recording. The vocal track isn't easy, it demands precision on the pitch and on the rhythm. After numerous takes we've come to what we wanted: Fragility and emotions. I can say that it add the perfect sense I wanted for this song and a new romantic dimension to it.
We tried to do some vocals on the songs "The Beauty of Doubt", we find the good arrangements but too difficult for Isabelle's voice so we call Amélie (who already sung on previous albums) that represents the logical and perfect choice for this song.
The pitch of this first vocal track is very high and I needed Amélie's voice technique to reach what I want. It was not easy cause she didn't know the song nor the score, it gets some time for Amélie to learn and fine it for a better result.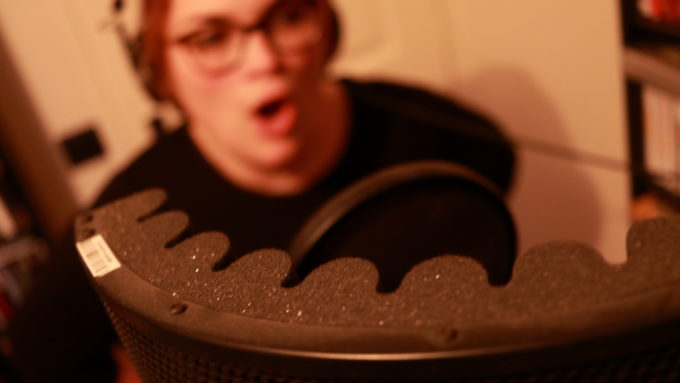 04th April 2018 :
Amélie came back to end the second vocal track. It's easy for her after a day of rest, we need few takes to remind the part and it come very easy.
As I said, the choice of Amélie was the perfect choice, she add the perfect tragistic feel to this song and add a more lyrical dimension to this song. It was the emotion I wanted to enhance and enlightened for this final.
Now all the recordings are over. I could start the mix.
Many thanks to Isa and Amélie for giving me their precious time and their so lovely voice to my music. I love you!
And last but not least, thank you all to read this studio report and follow this important step for Lyncelia. I can say that these songs will be strong, hopefully the best I had written and the sound will be huge and better than ever.
…The End…