Studio Report: Drum Machine – February 2018
20, 21, 22, 23 February 2018: Recording the Drum Machine:
We come at the step I detest the most, the recording of all the Drum Machine elements.
This is extremely long and boring; For all song I must export an average of 20 tracks one by one only for the Drums parts. I wanted to make it like "Sound Design" by mixing several drums sounds for the snare and the toms and by the way it demands more time to export.
I mixed the sounds of my TR505 and the VST Drumazon from D16Group (a TR909 emulation) to get a more modern, electro and percussive sound. The Drumazon is a really good plug ins, very versatile and with a really good sound. Of course I add some effects with a slight distortion on the Kick and the Snare by using a plug in from D16 Group (Redoptor preamp).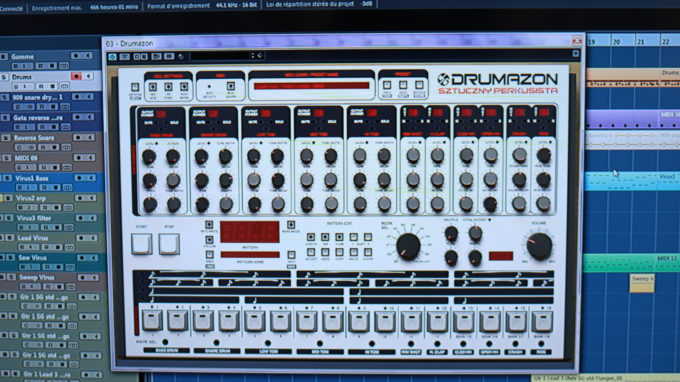 For one song, I also used the Nepheton Drum Machine (still from D16 Group, I love their stuff). It's an emulation of TR808 with big low end on the kick drum.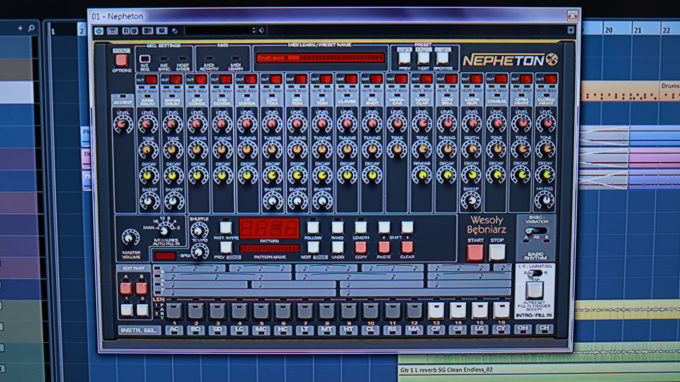 For a while, during this time spent exporting, it allows me to listen to old CDs I listened when I was at high shool (Machine Head "The more things changed"). I'm getting crazy and I'm just waiting one thing impatiently, to begin the recording of guitars.
…To be Continued…