Lyncelia Influences, article #2: Pornography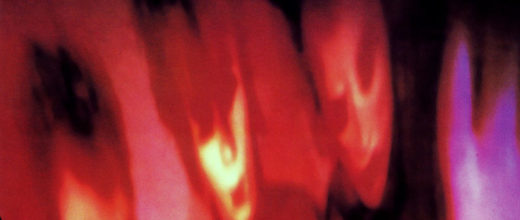 Second article for this series of the most influent albums for Lyncelia, today I talk about this album that left nobody safe. It's "Pornography" by The Cure released in 1982.
After using the old "Seventeen Seconds" cassette during summer 2003, I came back and go to the first record store to buy it as CD. This day, my father said "This album, I don't know it, but I heard it's a strong one" by pointing his finger on "Pornography".
I came back with two CDs of this band I'm interested in.
My vision of music has changed with the famous "Seventeen seconds" but I didn't know that my entire life was about to change so quickly when I put for the first time the album "Pornography" on my CD player.
I didn't know what was about this album, nor foresee the thrashing beat I was about to have.
The CD player is closing and I press Play. And "One Hundred Years" sounds.
A strange beat of drum machine then guitars came with very dark chords playing on minor second (I better knew in Black Metal) threw me on the walls. I never heard this!
And the voice of Robert Smith, dark, powerful and desperate. Haunted with feelings I knew.
This song could speak about the entire album: Despair, uneasiness
Je ne savais pas du tout à quoi m'attendre, ni même envisagé l'énorme claque que j'allais prendre.
I never felt a so emotional power.
"A short term effect" start on more traditional thing for me, a simple drum beat, a rounding bass and guitars enhancing the voice. But there was a weird thing, something hidden. There is lots of dissonant guitars introducing some sickness to this song. It could be a pleasing song but now it became more difficult to hear with all these dissonances.
The album follows an ascension in despair with the song "Siamese Twins". Down tempo song, hypnotising me at the first notes full of melacholia. How a melody could translate so well what I felt deep in me since few years. This melancholia blow me, at last I accept it.
Then comes for me the Climax of the album, its higher top in two words: "The Figurehead".
After the melacholia of "Siamese Twins" we come on the despair of "The Figurehead". For me, these two songs are unsplitable.
"The Figurehead" upset me the most. I will never be the same after this song. All is despair, the bass (sober and catchy), minor guitar chords, its cold and dark melody that fills my body and soul even today. The best song of the best album of The Cure, they'll never do a better song, and NOBODY could never do better than this song.
Then follow the great "A strange day" and "Cold" that confirms that this album is a pure masterpiece for whom who have the strength to go down introspective obscurity risking to never come back.
I don't really appreciate the song "Pornography" even if lots of person consider it as an apocalyptic ending, for me there is not the same strength as "The Figurehead", "Siamese Twins" or "One Hundred Years".
This album is a great album I still listen with the same pleasure.
From this first lestening, my life has completely changed, I go down the Gothic music Obscurity that push me inside the Gothic underground.
The Cure with "Pornography" gave me a different music that fits me perfectly.
At this time I was fed up with Metal Music and Metalheads, Gothic Music was a salvation, a fresh air. The Gothic Underground were a place where I could be myself with people like me.
And you, what gives you "Pornography"?