Lyncelia 10 Years, Article #9: Creation of Lyncelia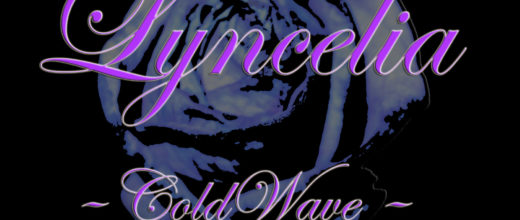 Today I come back 10 years ago when I created Lyncelia on 1st September 2008 but I started to work on it few months before.
To say the truth, in 2004 I tried to form a coldwave band, I managed to find some musicians (a bassist, a drummer, a 2nd guitarist and a she-singer) but we hadn't go through the first rehearsal. By the way we started from scratch, I had no songs to present or introduce to them, our influences weren't clear. Some wanted to play Gothic-Rock or Deathrock, others Gothic-Metal and me Coldwave. It was promised to failure.
It was in 2007 that the envy of playing coldwave came back to the surface. After starting to play Synthesizers, I ended by writing 1 or 2 songs that comfort me in this idea and few months later I had the materials to start a new project (I had the songs "Over The Senses", "Scorn", "Extincted", "Persistence of Vision", "Clemency" and some others I didn't keep).
At this time I was involved in a Metal band (precisely Death Metal) and Coldwave allowed me to express all I couldn't express by Metal and the idea to create a side project seemed complementary.
At the start my sister Amélie should be the singer, but she was running out of time and she couldn't be involved permanently in the project. So I decided to be the only singer, it was a huge challenge for me.
During my vacation in august 2008 in French Britain, I wrote a song that will change all: "Lyncelia".
I found this name by watching a dvd where the word "Shroud" was pronounced, it means "Linceul" in French. The sounding was interesting but not the meaning, I was looking for a name with no particular meaning that could be a girl name and by mixing some girly names I came to Lyncelia.
It was quite a revelation and the start of this adventure.
I started writing lyrics to complete this song and I had a visual in my head of a blue rose, from a picture I made before. It was the starting point of Lyncelia and I created a myspace page to symbolizes this birth.
Lyncelia was born, I didn't know where I was going to but I was very excited to develop this solo project.
When I think of it, my first idea was to realize one album, even a second and that's all. I didn't thought that 10 years later Lyncelia became a band, my principal project with whom I will realize 3 albums, more than 20 concerts, 4 videos and enough to make a 4th album.
I started to be pleasant by writing lyrics, songs became to sound good and take their shape but I had some difficulties with my voice that didn't sound like I wanted.
I was frustrated to can't manage to sing like I wanted (Death Metal leaves some aches lol) so I had to developed an alternative way to sing. I had to find a personal tune and flow. It was hard work that demanded me lots of strength and introspection but I wanted to achieve it.
Then few months later, by myspace, I received a proposal: A first concert in Paris. But it's another story (to read HERE)…
…To be continued…