Lyncelia 10 Years, article #3: "Assigned, for Disillusion" album
For this third retrospective post, I choose to talk about the 2nd album "Assigned, for Disillusion" realeased just 5 years ago on 11th March 2013.
This album contains songs I still have pleasure to play, some are still in my concert setlist ("Linxya", "Unveiled Illusion", "Blondestar"…).
It was an important step for Lyncelia cause this album marked the fact that we are not a band of one album et that we had the capacities to keep en and give a successor to "Lovelorn". It was an evolution on the sound by the add of Claudia on bass, and a big evolution on my voice. This disc brought to us respect of Gothic people in France and worldwide. Lyncelia was built to last.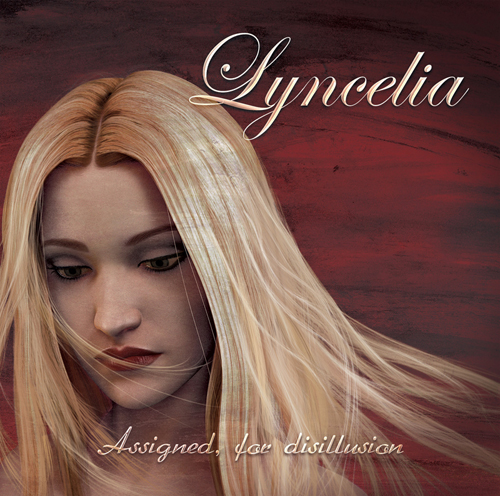 I'm coming back on the making of this album that was spawned in painful conditions, it was written and recorded in a bad and black period of my life. I was going through a great period of doubt and disillusion, all seemed lost, I was empty and dryed out.
From the melancholy of "Lovelorn" I came to despair. I put all I had at this moment, I came to the end of things until I lost inspiration, envy and will. I let many things of me and it was a catharsis that crystallized all my sickness and allow me to express it from my subconscient.
Once "Assigned" was finished and realeased, I feel much better like all my sickness was exorcised. This disc represented many years of pain and suffering I accepted and I let it behind me. I was lighter and I could find inspiration to write "Forsaken Innocence".
I couldn't finish this post without talking about the artwork made by Sandra (she left us after a long sickness). She made a great artwork traducting with perfection the topics and the ambiance of the album. When she send me the almost finished version (I remember to open this mail a morning just before to work), I was blown away by the results of her hard work.
This so sweet young girl with a glance lost in disarray and despair… Still today I thrill and I have much pleasure to look at it.
…to be continued…