Bassist and Guitarist wanted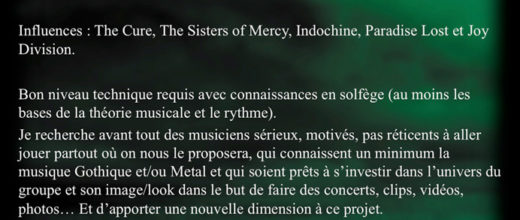 I'm still looking for a Bassist and a Guitarist to complete the Lyncelia Line-up and add a new sound power and dimension on stage.
The band is based near Paris (Chelles / Marne La Vallée 77 – FR) and we need serious musicians with good level and knowledge of Gothic Music and/or Metal.
Of course, we need a great level of instrument practice and good use of effect pedals.