Video interview online (IDFM Radio 15/06/2017)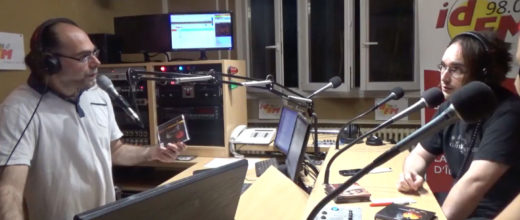 The video of the Interview for "Fréquence Guasch" on IDFM Radio is now online.
I prepared a short programmation of bands and songs that were important for Lyncelia. So we talked about the bands Dinatod, Clan of Xymox, Theatre of Tragedy.
These bands are really specials for Lyncelia cause it gives me the way to play and develop the music I wanted to play and wrote.
Amongst that, we play some songs of Lyncelia from the very first one "Persistence of Vision" to the last album "Forsaken Innocence" without forgetting the "Assigned, for Disillusion" album. We also speak about my working method in Lyncelia, about the website and about the team that help me to develop all the project I want to realize.
Many thanks to Fred Leyéti for this very nice moment of passion and music during his radioshow.