Special Christmas Offer.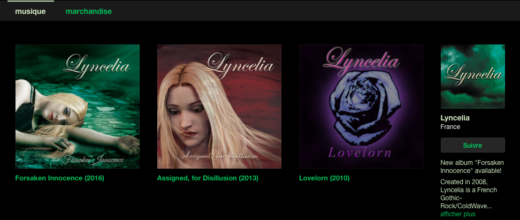 Special Christmas Offer,
During December 2017, the Digital Version of our three albums are available at a very cool price, only 3€ each Digital album exclusively on Bandcamp.
Click and order: https://lyncelia.bandcamp.com/music
It's not expensive and it will help us to keep on recording and producing new songs and give you pleasure with our music.