Interview at IDFM available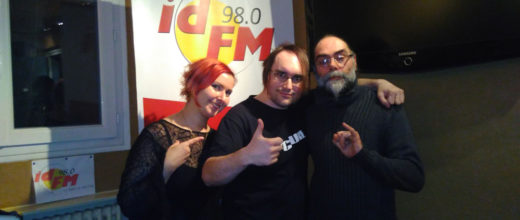 As I promised you, here is the video (in 3 parts) of the interview (french language) at IDFM Radio during "Fréquence Guasch" radioshow on 16th march 2017.
This is a real pleasure to share with you this moment of passion and It will allow you to know more about Lyncelia. 
We talked about the band, the latest album, about my workflow on music, my next concert and my next projects.
It was a great pleasure to do this interview and answer to the questions of Fred Leyéti, and we save a new date on june.