05/12/2020: Facebook Live, rare and never played songs.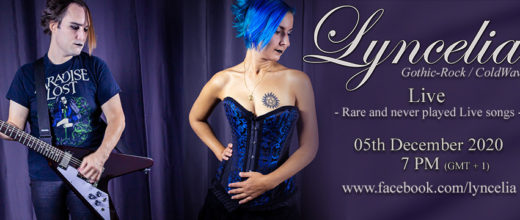 Our next Facebook livestream will take place on saturday 05th December 2020 – 7 pm (GMT+1) on our page
.
It will be a special livestream with 1h (12 songs) of songs we never played live, some songs played long time ago and some classic songs much loved by our fans.
Save the date!
This live will be as 2 pieces band cause our bassist is still locked-down at his home.
05/12/2020
7 pm (GMT+1)
https://www.facebook.com/lyncelia